Affordable Dental Implants – How To Find Low Cost Options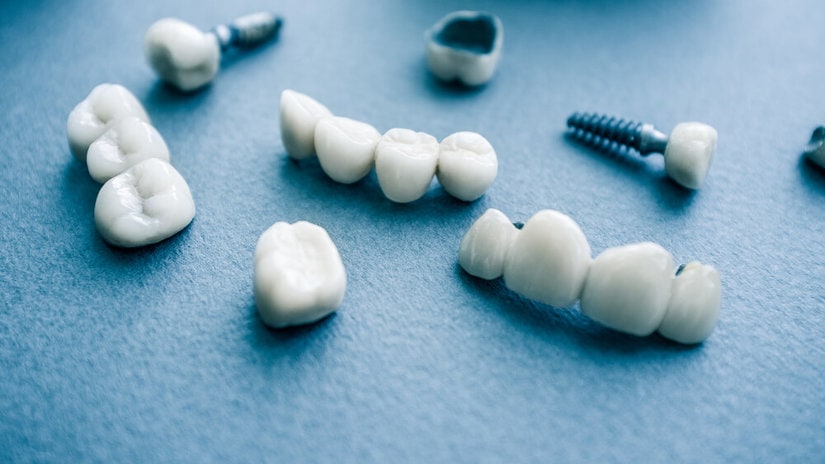 Dental implants are a great way to restore your smile and repair the damage caused by missing teeth. But, they come with a hefty price tag.
If you're looking for affordable dental implants, you're in luck! There are several ways to find low cost options.
In this article, we'll walk you through the different ways to save money on dental implants. From dental insurance coverage to special offers and financing options, you'll find what you need to make dental implants an affordable option for your budget.
Understanding the Cost of Dental Implants
It's no secret that dental implants come at a hefty price tag; understanding the cost of them can seem overwhelming.
Many factors can affect the cost of dental implants, including the type of implant, the material it's made of, the type of restoration needed, the complexity of the procedure, and the location of the dental practice.
The cost of implants also includes any necessary tests, such as x-rays and CT scans, as well as any additional procedures such as bone grafting. All of these costs can add up quickly, making it difficult to determine an exact cost of the implant.
In addition to the cost of the implant itself, there are other costs to consider, such as the cost of anesthesia, the cost of follow up visits, and the cost of maintenance.
It's important to make sure that you understand all of the costs associated with dental implants before making a decision. Doing research online and speaking with a local dentist can also help you find the most affordable options when it comes to dental implants.
Exploring Dental Insurance Coverage
Exploring dental insurance coverage can be a great way to access more economical solutions for your oral health needs. Depending on your policy, you may be able to receive coverage for all or part of the cost of a dental implant.
Here are a few things to keep in mind when researching insurance coverage for dental implants:
Check with your insurance provider and ask about coverage for dental implants
Make sure that the dentist you choose is in your insurance network
Read the policy fine print to understand exactly what is and isn't covered
Ask the dentist about financing options that may be available
Consider looking into a dental savings plan for additional savings
No matter what kind of coverage you have, it's important to ask your insurance provider and dentist all the questions you have so you can make an informed decision about your oral health. With the right resources, you can find a low cost option for dental implants that fits your budget.
Finding Discounts and Special Offers
Scouring for discounts and special offers on dental implants can be a great way to save money and get the smile you've always wanted. Check with your local dentists and dental clinics to see if they have any special offers or discounts available. Many dentists offer discounts to patients who pay in full at the time of the procedure or to those who use a specific payment plan.
Additionally, dental schools and university clinics may offer discounted services. It's worth asking around as you may be able to find a great deal. You may also be able to find discounts through online resources. Many dental suppliers and manufacturers offer discounts when you buy in bulk, so it's worth looking into if you are considering more than one implant.
Additionally, there are many online forums and websites dedicated to finding the best deals on dental implants. You can use these to compare prices and offers from different clinics and dentists. Ultimately, with a bit of research and effort, you can find a great deal on affordable dental implants.
Taking Advantage of Financing Options
Gaining a beautiful smile doesn't have to break the bank; there are plenty of financing options available to help you get the implants you want without sacrificing your wallet.
Many dentists offer flexible payment plans or in-house financing, and some even offer 0% interest for a limited time. You may also be able to find financing through a bank or credit union. Credit cards are also an option, although you have to be careful of the interest rate and make sure you can pay off all or most of the balance before the interest kicks in.
No matter what option you choose, make sure you understand all the terms and conditions before signing any contracts. It's also a good idea to shop around and compare different financing options to make sure you get the best deal. You can even ask your dentist if they will match the terms of a competitor.
Taking advantage of financing options can help you get the dental implants you want without draining your bank account.
Signing up for Dental Savings Plans
Discovering dental savings plans can be a great way to get the smile you desire while keeping your wallet content. These plans allow you to pay a fixed amount per year that provides you with discounts on certain procedures, including dental implants. This makes it easier to budget for your dental care needs.
Dental savings plans enable members to save money on a variety of dental services that are not typically covered by insurance. In addition to saving money on routine services such as cleanings and exams, you can also save on treatments such as root canals, dentures, and crowns. Depending on the plan, you may even be able to save on cosmetic procedures like veneers and teeth whitening.
Signing up for a dental savings plan is easy and can be done online or in person. It's important to do your research to make sure you are getting the best plan for your needs.
Comparing Providers and Prices
Comparing dental care providers and prices can help you get the smile you want without breaking the bank! Doing a little research and shopping around can help you find the best deals and prices for the dental care you need.
Here are five tips to help you save money on dental implants:
Look for discounts: Many dental offices offer discounts for seniors, students, or members of certain organizations.
Ask your dentist: Some dentists offer in-house payment plans or discounts for multiple procedures.
Check for dental plans: Many dental insurance plans offer discounts on implants.
Ask for an estimate: Get a detailed estimate from your dentist so you know how much you'll be paying.
Compare providers: Compare prices at different offices and make sure you're getting the best deal.
By taking the time to compare prices and providers, you can save money on dental implants and get the smile you've always wanted.
Investigating Community Resources
Exploring local community resources can help you uncover additional avenues to get the dental care you need without breaking the bank. For example, many states and municipalities offer resources for dental care, such as free or low-cost clinics.
It's important to do your research and contact local organizations to find out whether they offer services or can direct you to nearby providers. Community action agencies, public health departments, and charitable organizations may be able to point you in the right direction.
Additionally, many colleges and universities offer discounted dental services to members of the public. This can be a great way to get the dental care you need at a fraction of the cost of going to a private practice.
It's important to keep in mind that these services may not always be up to date with the latest technology, so you'll need to weigh the pros and cons of seeking care at a public institution.
Seeking Professional Guidance
Feeling overwhelmed by the cost of dental implants? Don't worry, there are professional resources available to help you find the solution that's best for you.
Visiting a dentist or an orthodontist is the best way to get advice and learn about what might be most suitable for your needs. A professional can provide valuable insight on the different types of implants available and help you determine which would be the most affordable and also provide the best outcome.
Additionally, it's worth considering getting a second opinion from a different dentist or orthodontist to make sure you're getting a fair price. They may even be able to provide you with additional resources or recommendations to help find the best solution to fit your budget.
Don't hesitate to ask questions and take advantage of the expertise and knowledge a professional can offer. With the right advice, you'll be able to find an affordable dental implant option that you can trust.
Conclusion
You don't have to break the bank to get dental implants. With a bit of research and creativity, you can find affordable options that fit your budget.
Start by understanding what your insurance covers and if you can qualify for discounts or special offers. Don't forget to consider financing options and dental savings plans that can help you save on your procedure.
Lastly, compare providers and prices and investigate community resources that may be available to you. With a little bit of effort, you can find the dental implants you need at a price you can afford.