How to Recognize and Prevent Corneal Abrasions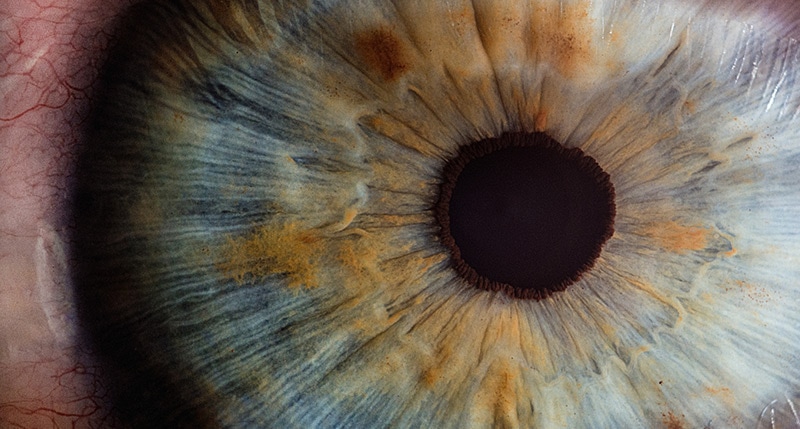 Corneal abrasions, characterized by the loss of epithelial tissue from the cornea, are a common ocular injury. Recognizing and preventing these abrasions is crucial for maintaining ocular health.
This article aims to provide an overview of the common symptoms, causes, and risk factors associated with corneal abrasions. Additionally, steps for immediate relief and effective preventive measures will be discussed.
Understanding when to seek medical attention is also essential in managing this condition. By following the guidelines presented here, individuals can take proactive measures to prevent corneal abrasions and promote ocular well-being.
Key Takeaways
Corneal abrasions can cause symptoms such as eye pain, redness, tearing, and a foreign body sensation.
Corneal abrasions can be caused by foreign objects, trauma, dry eyes, or underlying medical conditions.
Preventive measures for corneal abrasions include wearing protective eyewear, practicing good eye hygiene, avoiding rubbing or touching the eyes, regular eye exams, and following safety guidelines.
Immediate relief for corneal abrasions can be achieved by rinsing the affected eye with sterile saline solution, applying a cold compress, using artificial tear solutions, and avoiding rubbing or applying pressure to the eye.
Common Symptoms of Corneal Abrasions
One of the key aspects in identifying corneal abrasions is recognizing the common symptoms associated with this condition. Corneal abrasions often manifest as eye pain, redness, tearing, and a foreign body sensation. Patients may also experience sensitivity to light, blurred vision, and excessive blinking. These symptoms occur due to the disruption of the corneal epithelium, which exposes the nerve endings within the cornea.
Prompt diagnosis and treatment of corneal abrasions are vital to prevent complications. If left untreated, corneal abrasions can lead to corneal infections, corneal ulcers, and scarring, which can impair vision. Treatment typically involves removing any foreign bodies, applying lubricating eye drops or ointments to promote healing, and prescribing pain medications or antibiotics, if necessary.
It is important for individuals experiencing these symptoms to seek medical attention to prevent further damage and ensure appropriate care.
Causes and Risk Factors for Corneal Abrasions
Causes and risk factors associated with the occurrence of corneal abrasions include:
Foreign objects: Small particles such as dust, dirt, or metal fragments can enter the eye and cause abrasions if not promptly removed.
Trauma: Any direct impact or injury to the eye, such as a scratch from a fingernail or a poke from a sharp object, can result in corneal abrasions.
Dry eyes: Insufficient tear production or poor tear quality can lead to dry eyes, making the cornea more susceptible to damage and abrasions.
Underlying medical conditions: Certain conditions like corneal dystrophy or recurrent erosion syndrome can weaken the cornea, making it more prone to abrasions.
Prevention methods for corneal abrasions include:
Wearing protective eyewear
Practicing good eye hygiene
Avoiding rubbing or touching the eyes
Treatment options may involve:
Antibiotic or lubricating eye drops
Patching the eye
In severe cases, surgical intervention.
Steps to Take for Immediate Relief From Corneal Abrasions
To alleviate discomfort and promote healing in cases of corneal abrasions, immediate relief can be achieved by gently rinsing the affected eye with sterile saline solution. This immediate treatment helps to remove any foreign particles that may be present on the surface of the eye, reducing further irritation and preventing infection.
In addition to rinsing the eye, other home remedies can also provide relief. Applying a cold compress to the eye can help reduce inflammation and swelling, while over-the-counter artificial tear solutions can provide lubrication and soothe the eye.
It is important to avoid rubbing the eye or applying any pressure, as this can exacerbate the abrasion and delay healing. If symptoms persist or worsen, it is recommended to seek medical attention for further evaluation and treatment.
Effective Preventive Measures for Corneal Abrasions
Effective preventive measures for corneal abrasions involve implementing proper eye protection, such as wearing safety goggles or glasses, in environments where eye injuries are likely to occur. This is especially important in occupations or activities that involve exposure to hazardous materials or flying debris.
Additionally, regular eye exams can help identify and address any underlying eye conditions that may increase the risk of corneal abrasions. It is also important to be aware of and follow safety guidelines and regulations in the workplace or during recreational activities.
When to Seek Medical Attention for Corneal Abrasions
The appropriate time to seek medical attention for a suspected corneal abrasion is when symptoms such as eye pain, discomfort, redness, sensitivity to light, or blurred vision are experienced. While some minor abrasions may heal on their own, seeking medical attention is essential in certain cases. Emergency situations, such as severe pain, large or deep abrasions, or if the injury occurred due to a chemical or foreign object entering the eye, require immediate medical attention. Home remedies, such as rinsing the eye with clean water or using over-the-counter lubricating eye drops, can provide temporary relief, but should not replace medical evaluation. Prompt medical attention is crucial to prevent complications and ensure proper healing. The following table outlines the symptoms that should prompt seeking medical attention for a suspected corneal abrasion:
| Symptoms | Medical Attention Required |
| --- | --- |
| Severe eye pain | Yes |
| Large or deep abrasion | Yes |
| Chemical or foreign object in eye | Yes |
| Blurred vision or sensitivity to light | Yes |
Frequently Asked Questions
Can Corneal Abrasions Cause Permanent Damage to the Eye?
Corneal abrasions have the potential to cause permanent damage to the eye. Treatment options for corneal abrasions vary depending on the severity of the injury and may include antibiotic ointments, bandage contact lenses, or surgical interventions.
Are There Any Home Remedies That Can Help to Relieve the Pain and Discomfort of a Corneal Abrasion?
Home remedies and natural treatments can be used to alleviate the pain and discomfort associated with corneal abrasions. These methods can provide relief and may include warm compresses, artificial tears, and over-the-counter pain relievers.
Can Wearing Contact Lenses Increase the Risk of Developing a Corneal Abrasion?
Wearing contact lenses has been associated with an increased risk of developing corneal abrasions. Poor contact lens hygiene, such as improper cleaning and storage, is one of the major risk factors for corneal abrasions in contact lens wearers.
Are There Any Long-Term Complications Associated With Corneal Abrasions?
Long-term complications of corneal abrasions include corneal scarring, decreased visual acuity, and the development of recurrent corneal erosions. Treatment options may involve medication, such as antibiotics or lubricating eye drops, or surgical interventions, such as corneal debridement or transplantation.
Is It Possible to Prevent Corneal Abrasions While Participating in Sports or Other Physical Activities?
Preventing corneal abrasions in sports or physical activities is possible through the use of protective eyewear. This is particularly important in children, as they may be more prone to injury due to their limited coordination and experience.