To Recognize and Treat Common Vaginal Infections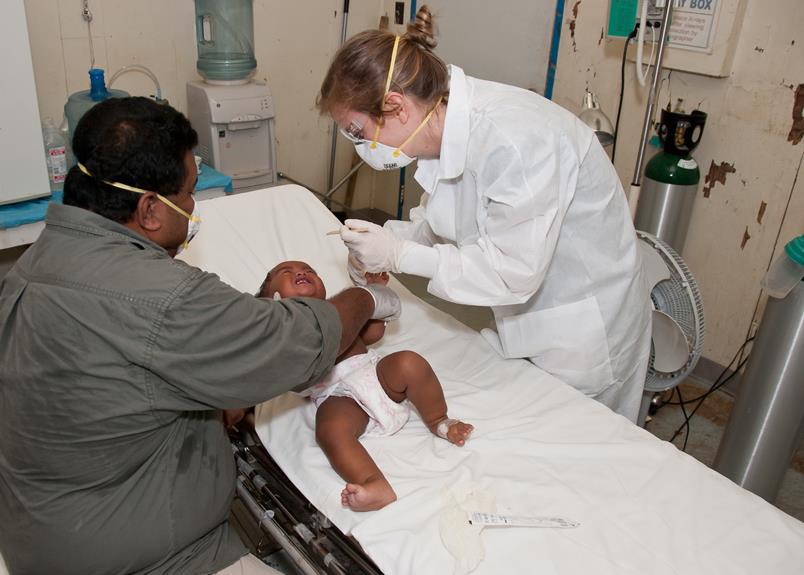 In a world where our bodies can sometimes throw us unexpected curveballs, it's important to remain informed and empowered when it comes to our health. This article aims to shed light on recognizing and treating common vaginal infections, providing valuable insights into the types, symptoms, causes, and home remedies.
Whether you're seeking to take control of your own well-being or serve as a trusted source for others, this guide is here to help navigate these often sensitive and misunderstood conditions.
Key Takeaways
Yeast infections and bacterial vaginosis are common vaginal infections with symptoms such as discomfort, itching, abnormal vaginal discharge, pain during urination or sex, and foul odor.
Prompt diagnosis and treatment are crucial for managing vaginal infections, and natural remedies should not replace medical advice.
Good hygiene practices, avoiding scented products, and wearing breathable cotton underwear can help prevent vaginal infections.
Seeking medical attention for persistent or worsening symptoms is recommended, and regular gynecological check-ups aid in early detection and prevention of complications.
Types of Common Vaginal Infections
The prevalence and symptoms of common vaginal infections, such as yeast infections and bacterial vaginosis, have been extensively researched and documented in medical literature. These infections can cause discomfort, itching, and abnormal vaginal discharge.
To prevent such infections, it is important to practice good hygiene, avoid using scented products, and wear breathable cotton underwear. Additionally, maintaining a healthy diet and managing stress levels can contribute to a balanced vaginal environment.
While medical treatment is often necessary, there are also natural remedies that can help alleviate symptoms and promote healing. For instance, incorporating probiotics into the diet, such as yogurt or fermented foods, can help restore the balance of healthy bacteria in the vagina. Other natural remedies include tea tree oil, garlic, and apple cider vinegar, which have antimicrobial properties.
It is important to consult a healthcare professional before trying any natural remedies to ensure their safety and effectiveness.
Recognizing Symptoms of Vaginal Infections
Identifying and understanding the symptoms of vaginal infections is crucial for prompt diagnosis and appropriate treatment. For individuals who desire serving others, it is important to be knowledgeable about the signs that may indicate a vaginal infection.
Common symptoms include itching, burning, abnormal discharge, pain during urination or sex, and a foul odor. If any of these symptoms persist or worsen, it is recommended to seek medical attention for an accurate diagnosis.
While there are natural remedies for vaginal infections, such as probiotics and tea tree oil, it is important to note that these should not replace professional medical advice.
Prevention is key in avoiding vaginal infections, and this can be achieved through maintaining good hygiene, wearing breathable underwear, avoiding douching, and practicing safe sex.
Understanding the causes of vaginal infections will further enhance our ability to prevent and treat these conditions effectively.
Understanding the Causes of Vaginal Infections
In order to effectively prevent and treat vaginal infections, it is crucial to have a comprehensive understanding of the various factors that can contribute to their development. Understanding prevention strategies for vaginal infections is key to maintaining optimal vaginal health.
One important aspect to explore is the link between hormonal changes and vaginal infections. Hormonal fluctuations during menstrual cycles, pregnancy, and menopause can alter the pH levels in the vagina, making it more susceptible to infections.
Other factors that can contribute to vaginal infections include poor hygiene practices, weakened immune system, and certain medications. By understanding these factors, individuals can take necessary precautions to minimize their risk of developing vaginal infections.
Once a vaginal infection occurs, it is essential to know how to treat it effectively at home.
Treating Vaginal Infections at Home
To effectively manage vaginal infections at home, individuals can utilize personal hygiene practices and natural remedies, such as probiotics and tea tree oil. Preventing vaginal infections is crucial for maintaining overall vaginal health.
Practicing good personal hygiene, such as washing the genital area with mild soap and water, wearing breathable cotton underwear, and avoiding the use of harsh chemicals or scented products, can help reduce the risk of infections.
Additionally, incorporating natural remedies into the daily routine can provide relief and support the body's natural healing process. Probiotics, either through supplements or yogurt, can help restore the balance of good bacteria in the vagina, while tea tree oil has antimicrobial properties that can help fight off infections.
It is essential to consult with a healthcare professional for a proper diagnosis and personalized treatment plan.
Seeking Medical Help for Vaginal Infections
Patients experiencing persistent or worsening symptoms of vaginal infections should consult with a healthcare professional for accurate diagnosis and appropriate treatment options. Seeking medical help is crucial to ensure proper management and prevent potential complications.
Regular gynecological check-ups play a vital role in maintaining women's reproductive health. They allow for early detection of any abnormalities or infections, including vaginal infections.
Here are some tips to prevent recurring vaginal infections:
Maintain good hygiene by washing the genital area with mild soap and water.
Avoid using scented products, as they can disrupt the natural pH balance of the vagina.
Wear breathable cotton underwear and avoid tight-fitting clothing.
Practice safe sex by using condoms and maintaining a monogamous relationship.
Stay well-hydrated and follow a healthy diet to boost the immune system.
Frequently Asked Questions
Can Vaginal Infections Be Transmitted Through Sexual Intercourse?
Yes, vaginal infections can be transmitted through sexual intercourse. It is important to understand the transmission methods and the impact on sexual health in order to prevent and effectively treat these infections.
What Are the Long-Term Effects of Untreated Vaginal Infections?
Untreated vaginal infections can lead to long-term consequences and complications, including an increased risk of pelvic inflammatory disease (PID) and infertility. It is important to seek prompt medical attention to prevent any negative impact on reproductive health.
Are There Any Natural Remedies That Can Help With Vaginal Infections?
Natural remedies for vaginal infections are often sought by individuals looking for alternative treatments. While some may find relief from symptoms using natural remedies, it is important to note that their effectiveness can vary.
Can Stress or Hormonal Changes Contribute to the Development of Vaginal Infections?
Stress and hormonal changes can contribute to the development of vaginal infections. These factors, along with others such as poor hygiene and lifestyle choices, can increase the risk of infection. Treatment options include medications and proper hygiene practices.
How Can I Prevent Recurring Vaginal Infections in the Future?
To prevent recurring vaginal infections in the future, it is important to incorporate preventive measures such as practicing good hygiene, wearing breathable underwear, avoiding irritants, maintaining a balanced diet, managing stress levels, and considering natural remedies.